Winter sports physicals are due by November 1.
Vote Thursday! The bond referendum could bring $21 million in upgrades to Greater Egg high schools with NO increase to the property tax rate. The county has set special locations for this special election. Find your polling location at bit.ly/GEHRpolling
Good Morning, The decision to close Oakcrest High School this morning was made based upon significant electrical outages in the building. These outages, which began yesterday, would have impacted a number of aspects of our school day. The decision was not made lightly and not without significant attempts to avoid such. We had maintenance staff on-site yesterday and through the night. We had contacted our electric provider for assistance, and they were involved with us overnight and this morning. Despite these attempts, the building's electrical systems were still not functioning at a level we believed we needed to hold classes. The decision was made since Absegami and Cedar Creek had no issues, that those buildings will "go as normal" today. Oakcrest will resume tomorrow with a "B DAY", as is scheduled. Additional information will be forthcoming on when we will make this day up for Oakcrest, though we can share at this time it will NOT be any of our scheduled October or November closings. Thank You, James Reina - Superintendent Greater Egg Harbor Regional High School
The GEHR bond referendum proposes stadium improvements at all 3 schools, with multi-sport turf that stands up to weather and lights to extend use.
https://youtu.be/QP6QyZVTTeM
GEHR Podcast - Episode 2 available NOW!! Listen at: Spotify:
https://open.spotify.com/show/5jlbVT2e9ulbDoeFi4Vj3d
Anchor:
https://anchor.fm/gehrpodcast
Today, we sit down with Oakcrest High School Principal Michael McGhee to discuss the fallacy of "Sunday Funday" (01:26), getting sucked into "The Bachelor" (02:30), how ketchup can ruin a honeymoon (04:22), Nutella addictions (05:45), the "Ferris Bueller" corollary (06:35), is cheerleading a sport? (07:20), and why Oak is so strong (08:11). Mr. McGhee also explains what he'd most like parents to know (09:28) and our strong connections with William Davies Middle School (10:25). To join Mr. McGhee's principal's advisory committee, e-mail him @
mmcghee@gehrhsd.net
Some of our Absegami Marching Braves having fun and getting ready for competition! Good Luck at Lenape
Wireless microphones are an important tool in our auditoriums for performers on stage and members of the audience.
https://youtu.be/YM1iAqdJkiQ
The Absegami Braves are playing League of Legends Vs The Barnegat Bengals live on Twitch right now @ Twitch.Tv/AbsegamiBraves
Congratulations to Absegami's 2022 AP Scholars! What a wonderful accomplishment, great job!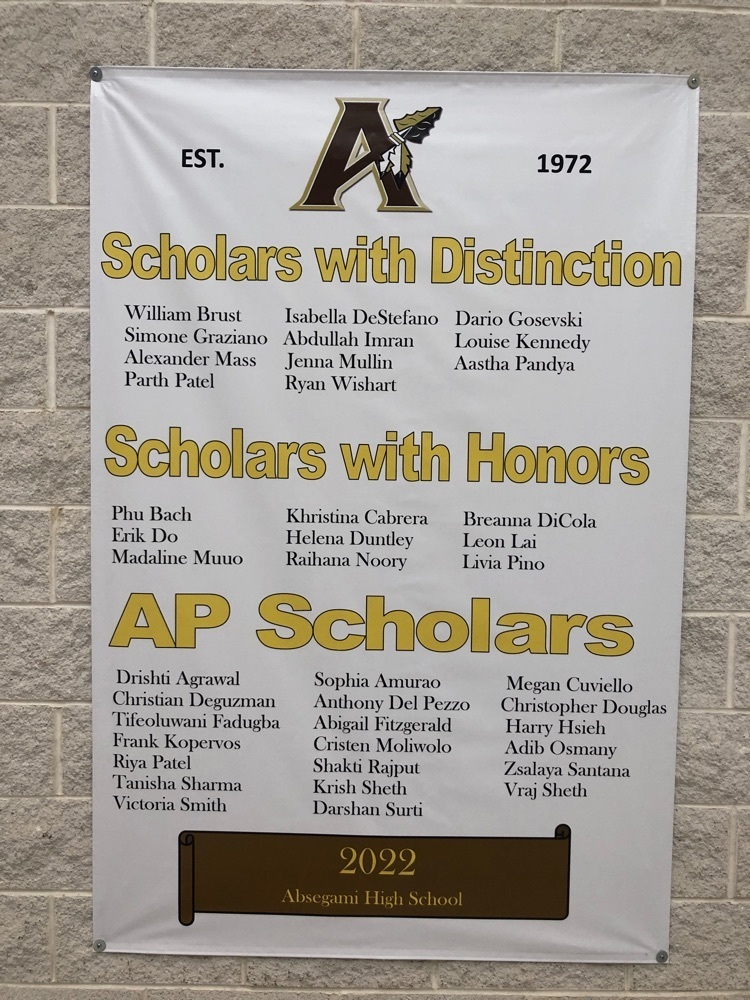 Kale chips from the Gami garden! A delicious and healthy snack.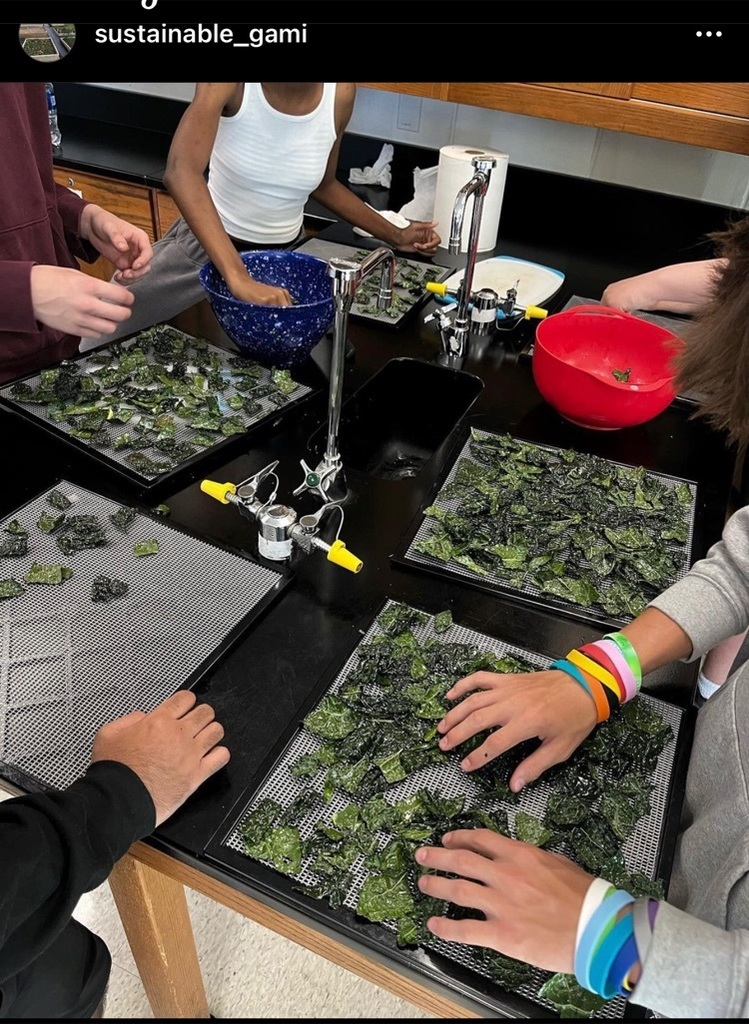 All Absegami culinary students had a great time using our new #ooni pizza ovens last week. Here is guidance counselor Ms. Clemens with some of our students!
the strength of the Brave is with the Tribe!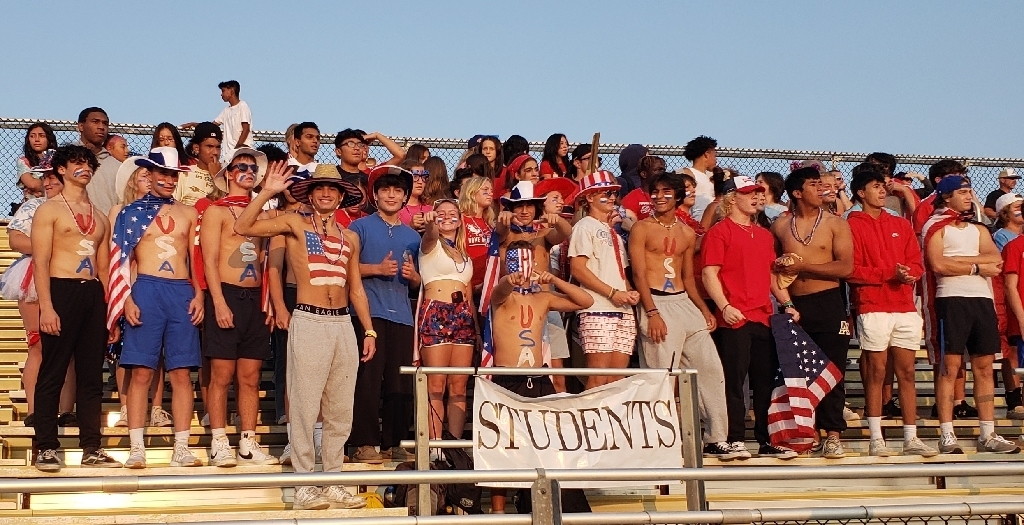 Absegami is looking for community members to participate in our BRAVE Day. Do you have a special skill or career you would like to share with the students of Absegami? Please use the link below to sign-up. Past workshops included: how to change a tire, making cupcakes, sewing, the path to becoming a chiropractor, meteorology. All topics and ideas are welcomed!
https://forms.gle/1we7XnpiPmRwHx9f6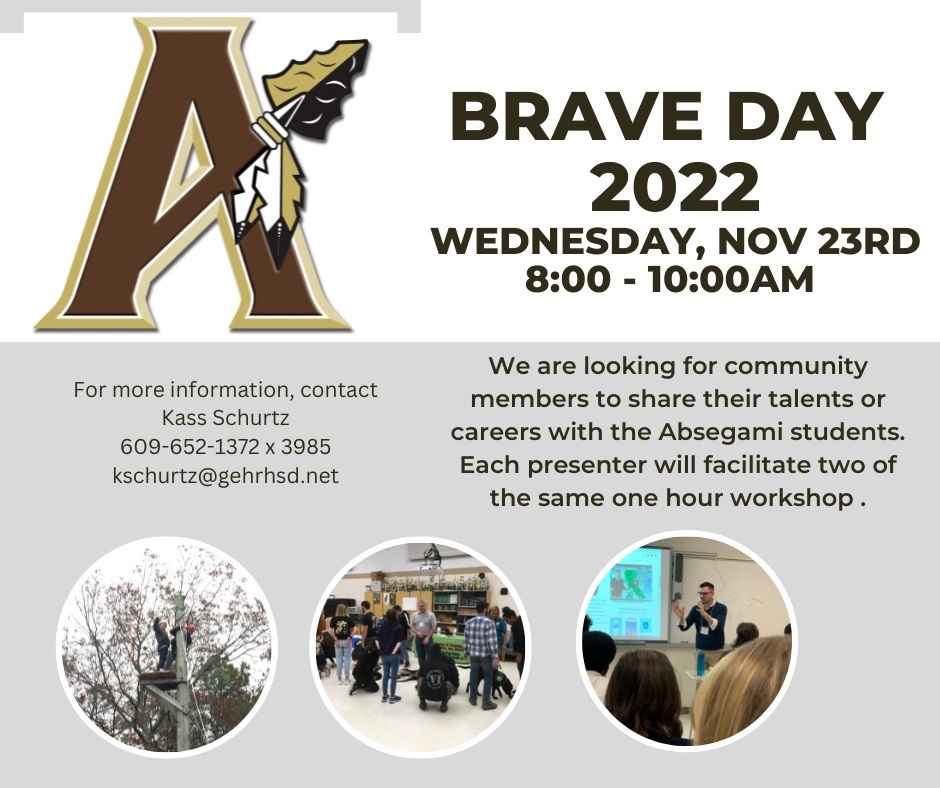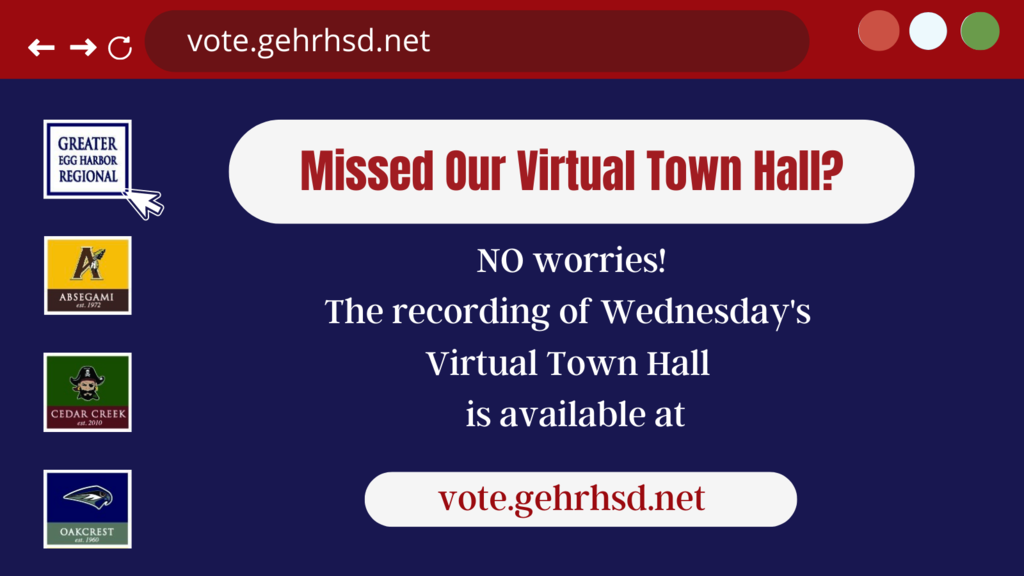 Join us for open house on October 22, 2022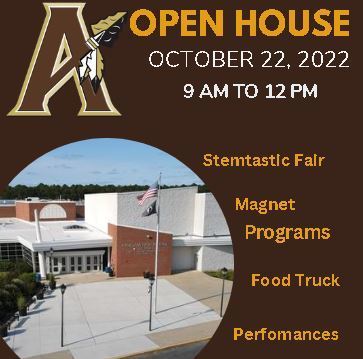 You can vote by mail for the Oct. 6 bond referendum! If you didn't receive a mail-in ballot already, use a simple form to request one. The county must have that by Sept. 29 to mail a ballot. Get a form at vote.gehrhsd.net.
https://youtu.be/E4lHxVEyf2c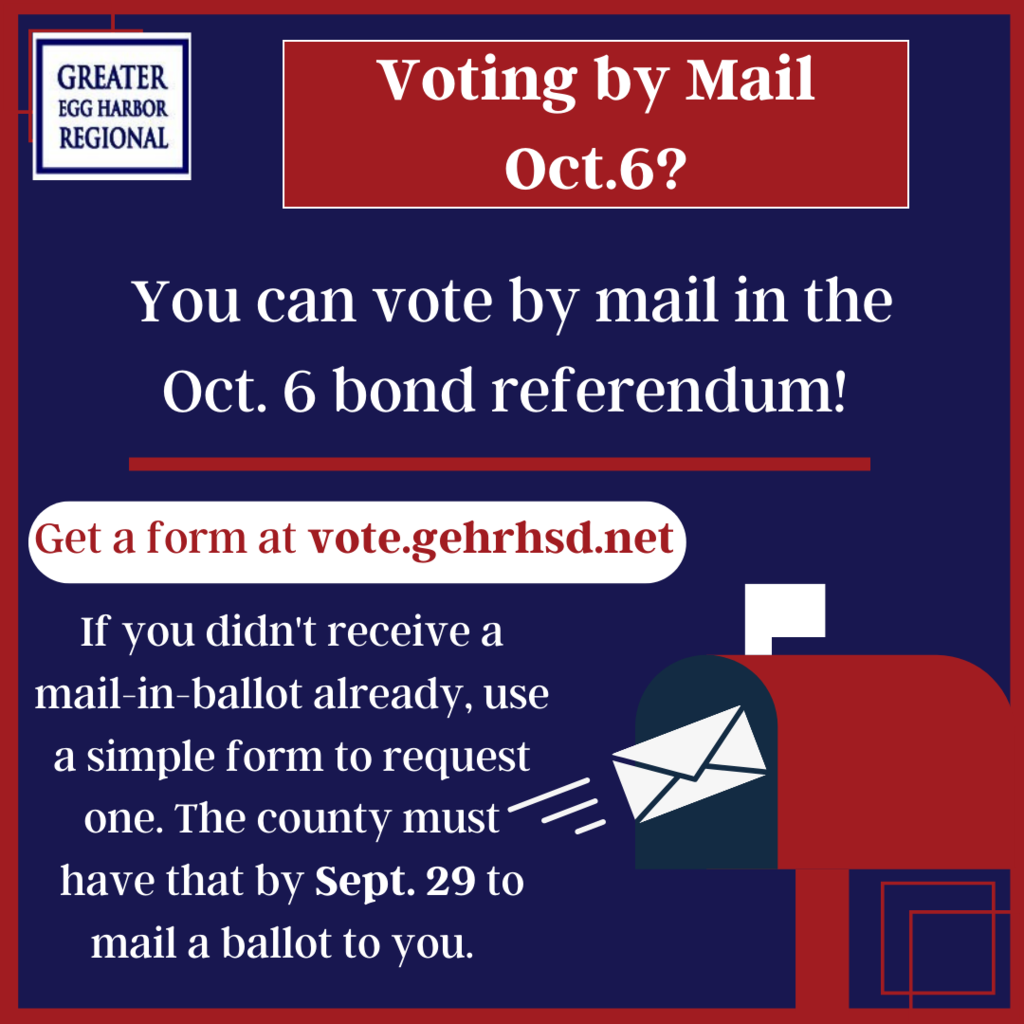 On Thursday 9/22 and Friday 9/23 we will be administering the Start Strong -Science to ALL 9th and 12th grade students. On Friday 9/23 ALL grade 9th and 10th students will take the ELA portions of the Start Strong Assessment. In addition, any student in Algebra I, Geometry and Algebra II (regardless of grade) will take the math portion of the Start Strong Assessment. Friday 9/23 will be an early dismissal for all students at 12:10pm.

Virtual Town Hall Tonight! A Virtual Town Hall features GEHR reps and advisers, plus public Q&A about the referendum. Starts at 6:30PM. Get details and sign up at vote.gehrhsd.net
Virtual Town Hall Tomorrow! A Virtual Town Hall features GEHR reps and advisers, plus public Q&A about the referendum. Starts at 6:30PM. Get details and sign up at vot.gehrhsd.net